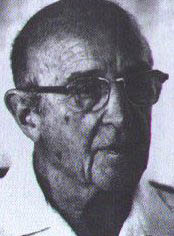 Person-centered therapy, originally called client-centered therapy, is perhaps the best-known form of humanistic therapy. American psychologist Carl Rogers developed this type of therapy in the 1940s and 1950s. Rogers believed that people, like other living organisms, are driven by an innate tendency to maintain and enhance themselves, which in turn moves them toward growth, maturity, and life enrichment. Within each person, Rogers believed, is the capacity for self-understanding and constructive change.
Person-centered therapy emphasizes understanding and caring rather than diagnosis, advice, and persuasion. Rogers strongly believed that the quality of the therapist-client relationship influences the success of therapy. He felt that effective therapists must be genuine, accepting, and empathic. A genuine therapist expresses true interest in the client and is open and honest. An accepting therapist cares for the client unconditionally, even if the therapist does not always agree with him or her. An empathic therapist demonstrates a deep understanding of the client's thoughts, ideas, experiences, and feelings and communicates this empathic understanding to the client. Rogers believed that when clients feel unconditional positive regard from a genuine therapist and feel empathically understood, they will be less anxious and more willing to reveal themselves and their weaknesses. By doing so, clients gain a better understanding of their own lives, move toward self-acceptance, and can make progress in resolving a wide variety of personal problems.
Person-centered therapists use an approach called active listening to demonstrate empathy—letting clients know that they are being fully listened to and understood. First, therapists must show through their body position and facial expression that they are paying attention—for example, by directly facing the client and making good eye contact. During the therapy session, the therapist tries to restate what the client has said and seeks clarification of the client's feelings. The therapist may use such phrases as "What I hear you saying is..." and "You're feeling like..." The therapist seeks mainly to reflect the client's statements back to the client accurately, and does not try to analyze, judge, or lead the direction of discussion. For example:
Client: I always felt my husband loved me. I just don't understand why this happened.
Therapist: You feel surprised by the fact that he left you, because you thought he loved you. It comes as a real surprise.
Client: M-hm. I guess I haven't really accepted that he could do this to me. A big part of me still loves him.
Therapist: You seem to still be hurting from what he did. The love you have for him is so strong.
Many therapists, not just those of humanistic orientation, have adopted elements of Rogers's approach.
"Psychotherapy," Microsoft® Encarta® Online Encyclopedia 2001
http://encarta.msn.com © 1997-2001 Microsoft Corporation. All rights reserved.
.