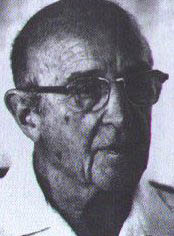 American psychologist, known for his development of new methods of therapy. Rogers obtained his doctorate from Columbia University in 1931, and by that time was already involved in work with abused children. He later taught at Ohio State University (1941-45) and the universities of Chicago (1945-57) and Wisconsin (1957-61). Dissatisfied with current therapeutic and diagnostic techniques, he founded what is now known as client-centered therapy, "client" meaning "patient". This method stresses the relationship between therapist and client and the client's use of this relationship to guide the course of therapy. Rogers's techniques predominate today in psychotherapy in the U.S.



"Rogers, Carl R(ansom)," Microsoft® Encarta® Online Encyclopedia 2001
http://encarta.msn.com © 1997-2001 Microsoft Corporation. All rights reserved.
.